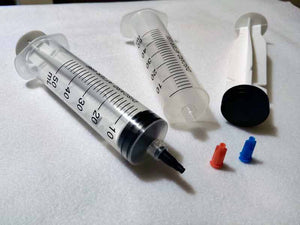 Plastic syringe for Oil additive measuring and storage 50 ml - lock-luer type
Plastic Syringe 50ml

This is a lock-lure syringe pump with a threaded syringe tip that can be locked by screwing in a needle or cap.

Includes one locking cap (black, red, or blue).

The needle is not included. There may be some scratches and scuff marks.

The quantity may be 60ml depending on the lot.